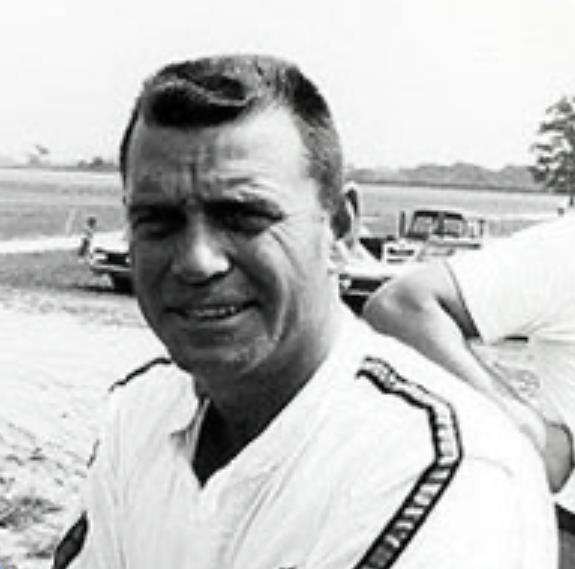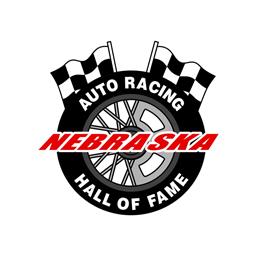 3/25/2022
Nebraska Auto Racing Hall of Fame
---
NARHoF Announces 2022 Inductees
(Lincoln, Nebraska) The Board of Directors of The Nebraska Auto Racing Hall of Fame has announced the six individuals who will make up the induction class of 2022. This year's class of inductees includes driver Mike Chadd of Lincoln, drag racer Rod Kister of Scottsbluff, crew chief Scott Koraleski of Omaha, driver Bob Mathouser of Omaha, mechanic and car owner Ray Royal of Lincoln, and chassis builder Brian Schnee of Lincoln.
The board also announced that this year's Gordie Shuck Memorial Lifetime Achievement Award will be presented to long-time track worker and race car painter, Mike Peterson of Lincoln. Peterson has been a part of the racing community in eastern Nebraska for over three decades.
The date for this year's induction ceremony and banquet has been set for Saturday, October 8. The event will be held at Courtside Banquet Hall in Lincoln. Tickets for the ceremony will be available to the general public on July 1.
2022 Inductees:
Mike Chadd: Mike Chadd's first experience behind the wheel of a Sprint Car came in May of 1984 when he walked across the stage to receive his high school diploma and drove immediately to Midwest Speedway in Lincoln where he buckled into the a car owned by his father, Noel. That night began a 25 year career in auto racing which saw Chadd compete with a number of Sprint Car racing organizations including the World of Outlaws (WoO). He won the NCRA (National Championship Racing Association) 360 Sprint Car series championship in 1993, and the NSCA (Nebraska Sprint Car Association) title in both 1998 and 2001. Track championships to his credit include the Knoxville (Iowa) Raceway 360 title in 1987 and the Eagle Raceway 360 crown in 1998.
Rod Kister: Rod "Big Iron" Kister was born and raised in Scottsbluff and during high school drove his 1958 Chevrolet Impala to his first racing victory at the local quarter-mile drag strip. In the spring of 1968, driving a 1960 Pontiac, Kister set the first of his many national records at Kearney Dragway and also won the NHRA (National Hot Rod Association) Division Five championship. That year he also became an NHRA World Point Champion by scoring more points during the season than any driver in the United States. After securing sponsorship from Pontiac Motor Division, Kister established national records in a pair of Pontiac GTO Judge race cars in 1969 and 1970 before moving to Denver. Kister raced competitively through the early 1980s. During his career, he established 15 NHRA national records.
Scott Koraleski: Scott Koraleski spent 25 years, from 1984 through 2008, as crew chief for Hall of Fame Late Model driver, Joe Kosiski. During that time, Kosiski successfully raced in the tough NASCAR (National Association for Stock Car Auto Racing) Central Region, as well as the NASCAR Busch All-Star Tour and the WORLD Dirt Racing League. With Koraleski turning the wrenches, Kosiski racked up four NASCAR Central Region Championships and captured the NASCAR Weekly Racing Series National Championship in 1986. Koraleski also helped the team secure five Busch All-Star Tour titles. He served as crew chief for Kosiski Racing at a number of ARCA (Automobile Racing Club of America) asphalt races, with Kosiski garnering top ten finishes at ARCA events at both Atlanta and Talladega. Koraleski received the NASCAR Central Region True Value Mechanic of the Year award in 2000 and 2001.
Bob Mathouser: Bob Mathouser began his driving career in the early 1950s, racing a Jalopy at Playland Park Speedway in Council Bluffs, Lincoln Speedway at Capitol Beach, and at the Nebraska State Fairgrounds. After achieving success locally, Mathouser began campaigning with the International Motor Contest Association (IMCA) in 1956. After moving to California in 1959, he raced with the California Racing Association (CRA), and later drove both Midgets and Sprint Cars with USAC (United States Auto Club). Mathouser made qualifying attempts at the Indianapolis 500 five times, from 1962 through 1966, making the field of 33 in 1964 when he was scored 22nd in the final results. After his failed qualifying attempt in 1966, Mathouser walked away from auto racing.
Ray Royal: Growing up in Lincoln, Ray Royal purchased his first Super Modified in 1965 and hired Larry Upton as his driver. A few years later, Royal built his first "four-bar" Sprint Car and with fellow Lincolnite, Ed Bowes at the wheel, raced successfully at Midwest Speedway and Eagle Raceway. Royal entered his first car in the Knoxville Nationals in 1969 and a year later, with Roger Larson at the controls, Royal's car raced to a respectable 8th place finish in the event. While working for car builder Don Maxwell, Royal turned wrenches for legendary driver Jan Opperman when Opperman won the prestigious IMCA Winternationals in Tampa, Florida. During his more than six-decade career, he worked with numerous successful Sprint Car pilots including Lloyd Beckman, both Lou and Dale Blaney, Rodney Droud, Opperman, Roger Rager, and Doug Wolfgang,
Brian Schnee: A native of South Dakota, Brian Schnee began his racing career as a crew member on a 6-cylinder Modified that raced at Husets Speedway in Brandon, South Dakota. In 1987, he opened BJ Racing Components in Sioux Falls and two years later built his first Sprint Car frame. The business name later changed to Schnee Chassis, Inc., and over the next 35 years' Schnee has become one of the most respected Sprint Car builders in the sport, building championship winning cars for Doug Wolfgang, Kyle Larson, and numerous other successful drivers. Schnee also drove Sprint cars for a dozen years winning the Jackson (Minnesota) Nationals in 1994 and the East Bay Nationals in Tampa, Florida in 1997. He is currently Lead Car Builder for EMI/Schnee Chassis at Speedway Motors in Lincoln.
The Nebraska Auto Racing Hall of Fame inducted its first class in 1998 and since that time has enshrined over 150 members of the Nebraska racing community. The purpose of the organization is to perpetuate the memory of individuals who have brought lasting fame and positive recognition to the state of Nebraska through their achievements in the sport of auto racing.
Back to News