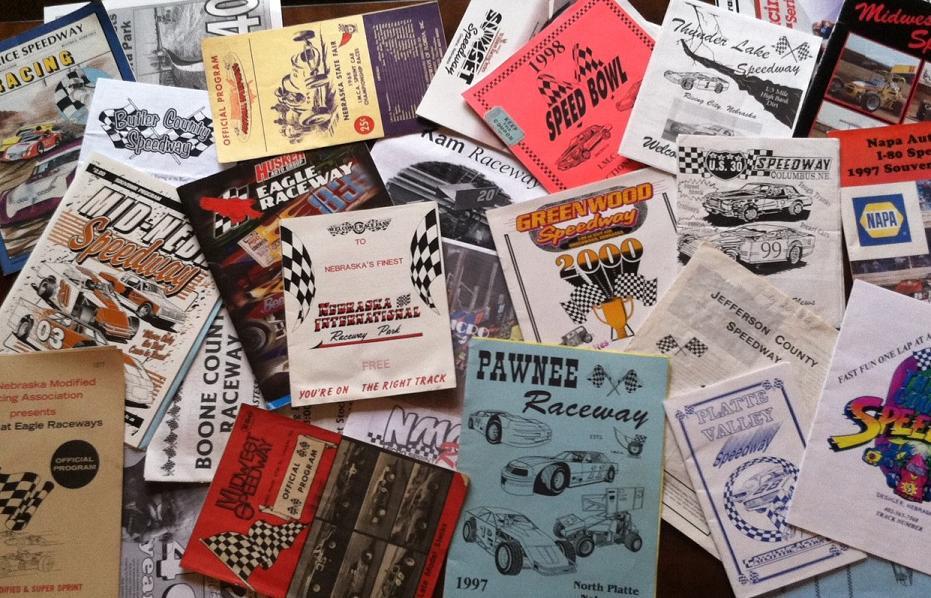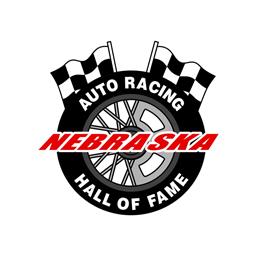 3/26/2023
Nebraska Auto Racing Hall of Fame
---
NARHoF Announces 2023 Inductees
(Lincoln, Nebraska) The Board of Directors of The Nebraska Auto Racing Hall of Fame has announced the six individuals who will make up the induction class of 2023. This year's class of inductees includes racing journalist Lee Ackerman of Omaha, the Omaha based Cavalieri drag racing family, professional dirt late model crew chief Kent Fegter of Grand Island, longtime racetrack promotor Robert Haase of Norfolk, dirt late model car owner Rick Hunnicutt of Giltner, and driver David Murray Jr. of Bertrand, Nebraska.
The board also announced that this year's Gordie Shuck Memorial Lifetime Achievement Award will be presented to a long-time racing family, The Lincoln Family of US 30 Speedway in Columbus. The Lincoln's have been a staple in the racing community for many decades promoting racetracks, setting the standard of racing safety and lending a helping hand to other racing facilities, helping them to be successful.
The date for this year's 25th Anniversary induction ceremony and banquet has been set for Saturday November 11th, 2023. The event will be held at Courtside Banquet Hall in Lincoln. Tickets will be available in July. Tickets are not available at the door.
2023 Inductees:
Lee Ackerman
Lee, an Omaha native, became hooked on auto racing while attending the old IMCA races at the Nebraska State Fair in the 50's and 60's. He began writing about the sport and has written for Dirt Late Model, Flat Out, and Dirt Modified Magazine since 2004. Lee wrote for Dirt Monthly for 3 years and was the auto racing correspondent for the Omaha World Herald for twelve years. Lee has written for the Hawkeye Racing News, Late Model Illustrated, Dirt Empire Magazine and a number of other racing publications. Lee has provided stories for many special events such as the Knoxville Late Model Nationals, the Silver Dollar Nationals and the Show-Me 100. Along with being a journalist and writer, Lee has spent a number of years working full time for the I-80 Speedway. Lee and Kyle Ealy also started the website "Midwest Racing Archives" which has many historical articles and stories and is still going strong.
Cavalieri Family
Originating from Omaha, the drag racing Cavalieri Family consisting of Lou Sr., Mike, Lou Jr. and Jimmy began in 1971 competing in the modified production division. It wasn't long until they purchased their first front engine top fuel dragster. They continued racing throughout the Midwest and into the 1980's. After moving to AHRA's top alcohol dragster class. Mike and Lou Jr. were leading the way as co-crew chiefs with Kurt Prososki behind the wheel. They would win the AHRA World Championship in that class for three consecutive years. They also ran a top alcohol funny car in NHRA, where they set the National Record in that division. In 2000, youngest brother Jimmy was behind the wheel of the NHRA top fuel dragster and had a string of memorable victories. Competing against the likes of former world champions Gary Scelzi and Tony Schumacher and being awarded with top speed of the meet and a semifinals finish. The Cavalieri's were in alignment with champion Connie Kalitta and basically a second car for that group. Unfortunately Louie Jr. passed away in 2003, and running their own top fuel operation ended..... Mike continued crew chiefing in Nostalgia funny car winning 3 championships with the likes of Paul Romine and is still a top crew chief and tuner for various alcohol funny car sanctions
Kent Fegter
Kent grew up in Grand Island, Nebraska in a racing family. Kent raced locally until 1993 when he and his brother Scott worked for Ray Allen Racecars. In 1994, Fegter took a job with builder Barry Wright where he assembled racecars and worked as a crew member for Buck Simmons and then Scott Bloomquist. While with Bloomquist, the team captured wins at the Show-Me 100, the $100,000 Late Model Dream in Eldora and many others in 1995. Bloomquist would win three Hav-a-Tampa Series Titles with Fegter in the pits and 26 other wins in 1995. Fegter would begin his NASCAR career working for Buckshot Racing with driver Todd Bodine and later Joe Gibbs Racing maintaining cars for Denny Hamlin and Kyle Busch. Fegter has been the crew chief on some of the best cars in dirt late model racing. Fegter and Wells Motorsports team driver, Brandon Overton have dominated and continue to dominate the late model world. Together they have won many key events like the World 100, Dream, North South 100, the USA Nationals and more. They won $273,000 in a four-day span. While racing a completely "outlaw" schedule against the best competition in the country, the Wells and Sons Motorsports team has won a phenomenal 57 races in 173 starts over the past two seasons.
Robert "Bob" Haase
The son of a Norfolk farmer, Robert Haase had a passion for racing. Robert became a racetrack promoter that allowed many peoples dreams and opportunities to come true. Building the Riviera Raceway and opening it in 1965. Robert with his family beside him promoted dirt track car racing in Norfolk for the next fifty years. The Haase's held events such as the Riviera 300, Nebraska Modified Nationals, the Annual North vs. South Sprint car Shootout and many others. Robert Haase and family had an innovative way to promoting in Northeast Nebraska with a carnival type atmosphere. There were concerts, Australian pursuit races, wheel barrow races, refrigerator box races and many other great ideas to entertain the race fan. Through the fifty-year sacrifice that the Haase's gave Riviera Raceway many greats such as Don Weyrich, Kim Lingenfelter, Gerald Bruggeman, Gene Brudigan and brother Raymond Haase made their mark. Robert, Janet and family known by running an organized and efficient show who put their own sweat and tears into operating Riviera Raceway. Robert, also promoted and operated Rebel Raceway in Columbus and promoted the Boone County Raceway in Albion from 1982 through 1984. In 1980 Robert was credited with the organization of the Boone County Challenge which is still being ran currently. Riviera Raceway ceased operation three years after Robert's passing in 2011.
Rick Hunnicutt
Growing up on a farm outside of Giltner, Rick Hunnicutt purchased his first racecar in 1976. In 1979, Hunnicutt teamed up with Humphrey and a successful partnership known as H & H Racing formed. Many championships would be captured through the completion of the 1997 racing season. Hunnicutt with partner Al Humphrey built a successful racing business. And also became one of the most respected builders of Sportsman (Limited Late Model) race cars in the area. In the early to mid-1990s, Hunnicutt and Humphrey built over 20 Sportsman cars and their creations won numerous track championships. Hunnicutt as a car owner won the late model points championship at Lexington and two years later, raced to the touring championship with the Central Nebraska Circle Track Association (CNCTA). Other championships as a car owner include the 2009 SLMR (Super Late Model Racing) Championship, multiple track titles at I80 Speedway in Greenwood, Nebraska and many others. Since the founding of the SLMR touring series, Wiarda, Leonard, Sobbing, and Neal have all captured series event wins in Hunnicutt- owned race cars. Hunnicutt's career in auto racing, as a car owner and car builder, has covered over 45 years and continues to this day.
David Murray Jr.
David was born and raised in central Nebraska, graduating from high school in Bertrand, Nebraska in 1986. David's racing career began at Platte Valley Speedway in Lexington racing a street stock. After moving to Kansas in 1989, David became his IMCA (International Motor Contest Association) modified driving career. Murray would become the winningest modified driver in IMCA history with 557 career wins. He landed 4 National Championships and was a crown jewel winner at the famed IMCA Supernationals. Murray would win the Allstar Event, Ron Efcamp Memorial and the Supernationals Main Event in 2004. During his nearly four-decade career, he has won many crown jewel events being a two-time winner at the Duel in the Desert in Las Vegas, Nevada. Murray has IMCA Regional Championships and over 25 track titles. Murray competed against numerous successful pilots including Johnny Saathoff, Ronnie Wallace, Mark Noble, Kelly Shryock, Jordan Grabouski and many others.
The Nebraska Auto Racing Hall of Fame inducted its first class in 1998 and since that time has enshrined over 150 members of the Nebraska racing community. The purpose of the organization is to perpetuate the memory of individuals who have brought lasting fame and positive recognition to the state of Nebraska through their achievements in the sport of auto racing.
Back to News